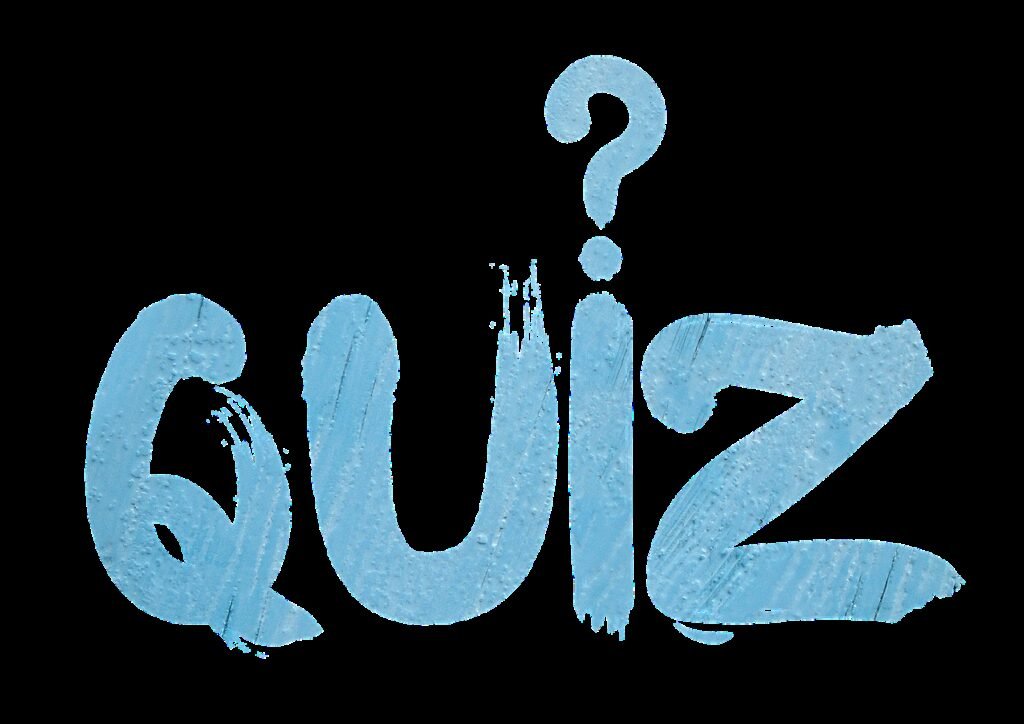 One last game night before we go out on Holidays! IK will host its first online Pub quiz on Friday 18/12. You can join our discord and prepare your trivial knowledge. The winner will receive prize delivered by one of our board members! Don't miss out on this night to laugh, socialize and put your knowledge into test with our members. 
Where? Online – Blackboard Collaborate
When? Friday 18/12 at 19:00
Holidays are a special time. IK could not end the year without a special edition of our social. This time, we will exchange gifts! If you feel like sharing some Christmas joy, you can sign up on Nestor to participate in our gift exchange social. All you have to do is buy someone something special (around 5 euros) and bring it on Thursday 10/12 to Oude Boteringestraat 18, room 174 some time around 14:30 and 17:00. We will also be waiting for you with some Christmas snacks! If you want to participate but cannot attend the social, send us an email and we will arrange everything. To accommodate everyone and respect the regulations, we have created 2 times slots for which you can sign up: from 14:30 to 15:45 and from 15:45 to 17:00. Many of us go home at this time of the year, so don't miss out on this chance to celebrate with your friends!
Where? Oude Boteringestraat 18, room 174
When? Thursday 10/12 from 14:30.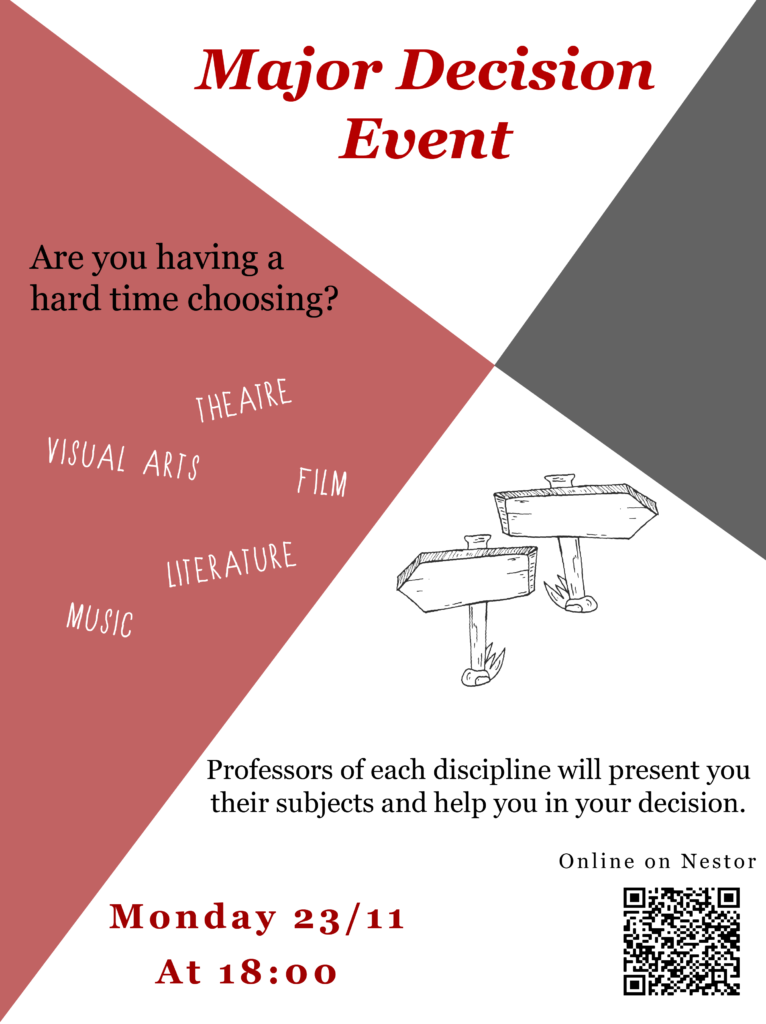 In the second semester, our First-Years will start with the 2 art disciples of their choice that will accompany them throughout their ACM studies.
Struggling making a choice between the 5 art disciplines? To make your decision easier, we are hosting an informative event where professors will explain the disciplines and answer all your questions. The Major Decision Event will be hosted online and it will be the opportunity to confirm your choices or rip off hesitations.
Where? Online, link below
When? Monday 23/11 at 18:00
Have you ever had a good laugh with your friends playing Cards Against Humanity?  We asked on Instagram and you said yes to an IK game night!  Here you go then: IK social game night, version Cards Against Humanity. Get ready to connect in our Discord survey to hang out, or just access the game. Let's laugh a bit and joke about everything because what else is there to do? 

Where? Online – link to be announced 
When? Thursday 19/11 at 19:00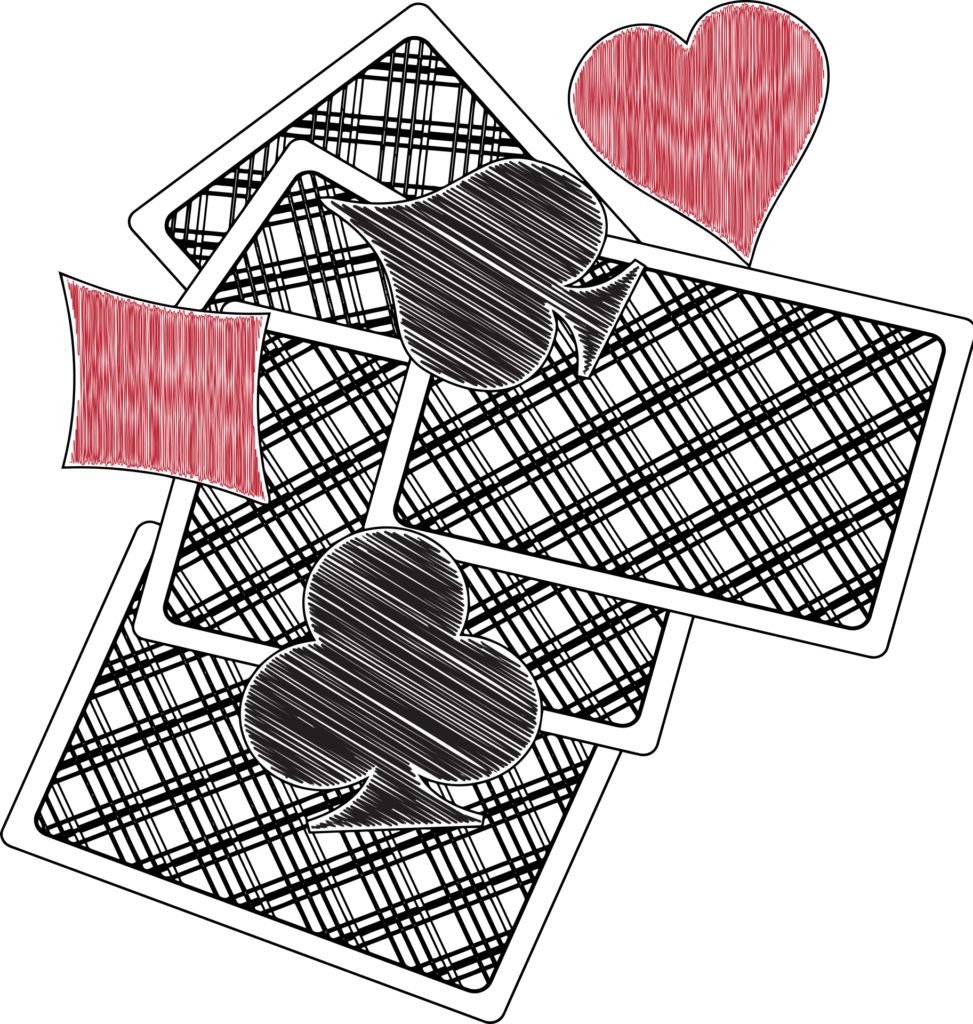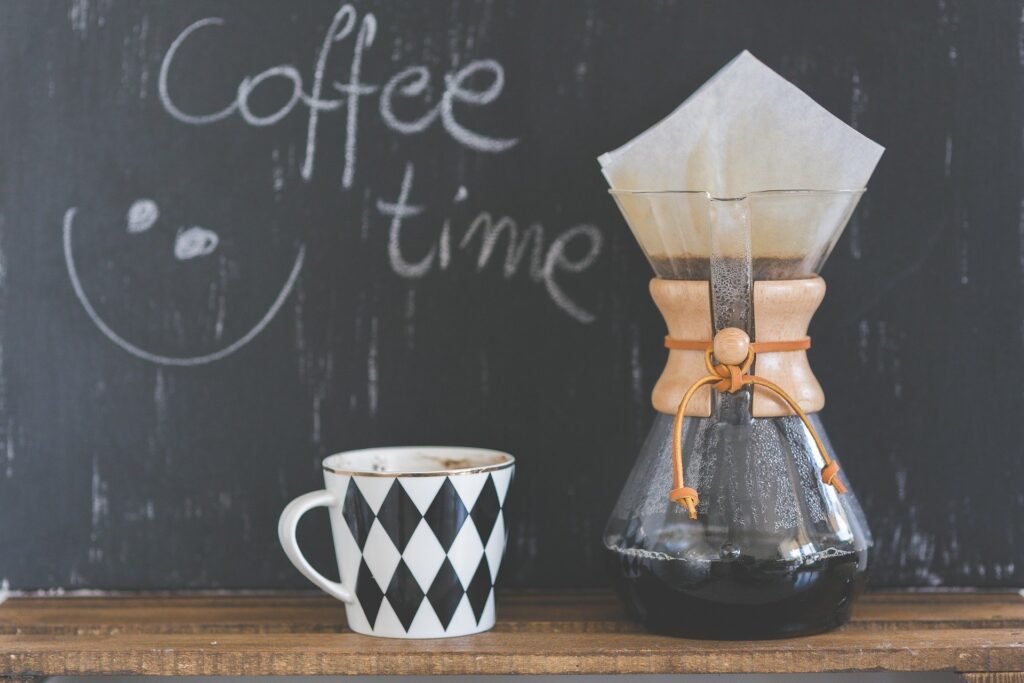 Our University has prepared rooms on the old Forum Library where study associations can meet! Of course that we embraced this opportunity. We already had a coffee time, with some hot beverages and snacks and we intend to repeat it. 
The room allows for 18 people to be together, sit in a safe distance and finally socialize. All we want is to answer your request for some social time. Come to have some cookies, to meet other people and to talk to your friends. Just don't forget to bring your masks to walk in the building! 
Where? Oude Boteringestraat 18, room  174
When? Friday 13/11 at 14:30
The Eastern Neighbours Film Festival is the annual Film Festival that brings the best recent films from Eastern and Southeastern Europe to the Netherlands. This year the festival will take place from 4 – 15 November, for the first time online via film platform Picl: https://picl.nl/programmas/enff/Aside from the film screenings we also present a webinar: 
WEBINAR ON WOMEN'S POWER:
CINEMA AS A FORM OF CULTURAL MEMORY
Online session with three remarkable female filmmakers from (South)Eastern Europe, moderated by Margje de Koning (Artistic director at Movies that Matter).
Antoneta Kastrati (Kosovo – film ZANA)
Dana Budisavljevic (Croatia – film THE DIARY OF DIANA B.)
Katalin Barsony (Hungary – film HOW FAR THE STARS)
All three films are based on true events. These power women discuss the use of cinema as a form of cultural memory. Can we use the art of filmmaking to shape the history of society?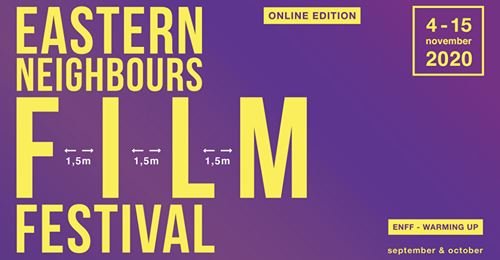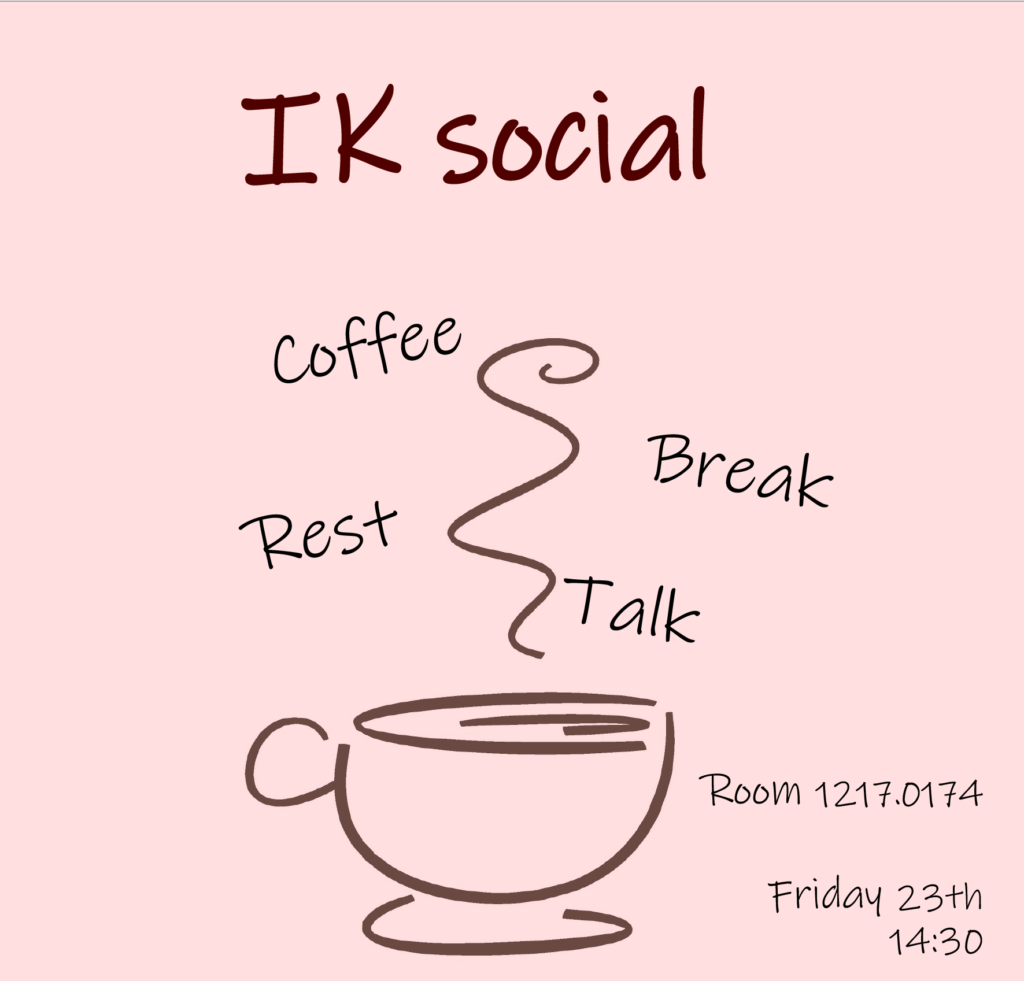 Everybody needs a break sometimes. Before we enter an intense exam period, IK wants to invite you to a coffee break. Our University decided to provide rooms so we can meet in a Corona proof way. Thanks to this, we are going to be able to meet in person! We want to socialize, have a coffee and eat some snacks together. To respect the regulations and keep our distance, we can only host 18 people. All we want is to have a safe encounter to chat with our members.
You can consult the University website to know more about the rules. Please, follow their guidelines when coming to the IK social.
When? Friday 23/10 at 14:30
Where? Oude Boteringestraat 18, room 174
Our committees have been formed! During last week (12-17/10), the board was occupied training our dear committee members. Already with ideas in head, they launched their project. They now enter in a time of brain storming, meetings and discussions. We are all excited to discover what are their plans for this year. Every committee's goal is to have their policy plan ready on 29/10, when the policy plan reveal will take place.
We wish them good luck and we are looking forward to see the results of this planning period.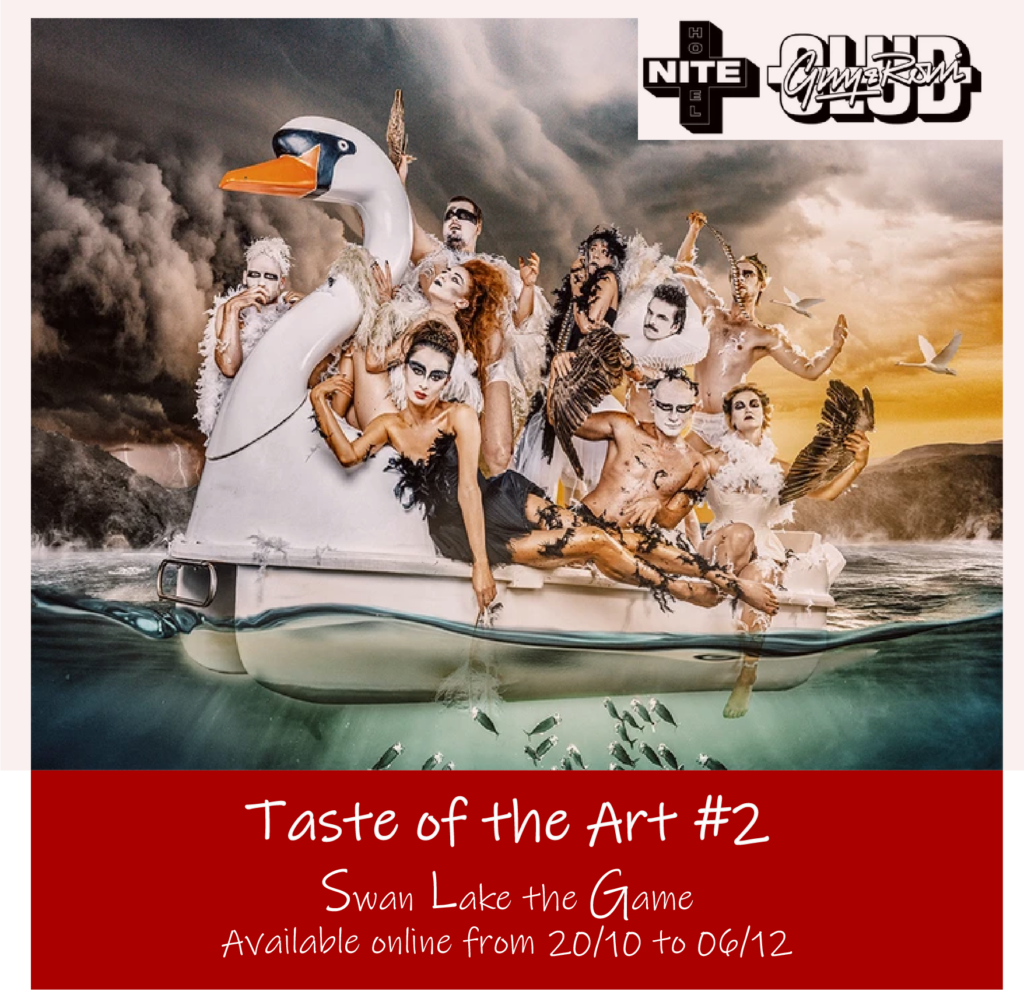 IK is here with another tip to have a taste of Groningen's art world. This time the theme is the performance arts! Club Guy and Roni
is preparing this amazing deconstruction of the classic Swan Lake. Both online and offline, the performance explores the themes of escapism, crisis and making choices. Questioning our contemporary world, they want to engage with the audiences to create an experience together.
The offline performance in Groningen will take place from 21/10 to 23/10. You can watch the online performance from 20/10 until 6/12.

IK would like to thank Noord Nederkands Toneel that were incredibly kind to provided our members 14 tickets for the online performance (already full)!

Our tip: don't miss the amazing opportunity to be part of this experience
Online version: From 20/10 to 6/12
Offline performance: 21/10 to 23/10 in Groningen.
Exams can be extremely stressful, and we all know that. But do you know how to cope with the stress and transform anxiety into productivity? At IK, we are ready to share all the tips we have when it comes to preparing for the exam period. From effective summaries to studying online, from organizing a schedule to finding ways to relax, we want to share whatever we can. Let us talk through this rough period.
As fellow students and study mentors, we are here to help you. We want to hear from you and your difficulties. We will be able to talk about your mental well-being and share experiences. We want you to be as prepared as possible for this first exam period of the year.
When? Tuesday 20/10 from 13:30 to 14:30.
Where? Online – click below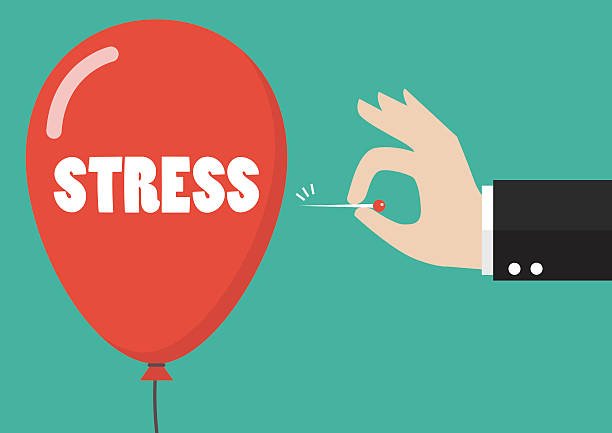 Our second borrel of the year is ahead of us. The success of the first one is your guarantee that this month will be a fun one!
As the doors of every bar close earlier, we adapted. Our borrel will start sooner. You can join us from 19:15 for a drink and even some snacks.
Please, be aware of the bar's measures and regulations. The doors close at 22:00 and only 20 people are allowed inside. Please make sure to enroll on Nestor. Sign-ups close on the 16th at 15:00.
When? Friday, 16/10 at 19:15
Where? Het Pakhuis
What does it mean to be sustainable? How being vegan helps on being more sustainable? What can I do with my budget to be sustainable? How can I be sustainable/vegan while being a student? Why is it important that I am a sustainable person?
These are some questions that might have crossed your mind when thinking about sustainability. Giovanni Cristofoli and Marleen de Haan will problematize together with you on the topic and bring some little changes that can make a big difference. Giovanni is a chef who is concerned about sustainability in the kitchen. Marleen is a master student psychology who has been vegan for three years and used to be an activist for the matter. With them, you will get to know more about leading a sustainable life. They will give you tips on how to improve our daily life with simple changes. You will also be able to talk to them, ask questions, and debate about the topic.
At IK, we are trying to be a more sustainable association. This starts by talking, debating, wondering what we can do, even if it is a small part, to help. Are you doing your part as well?
When? Monday, 12/10 at 18:00
Where? Online – click below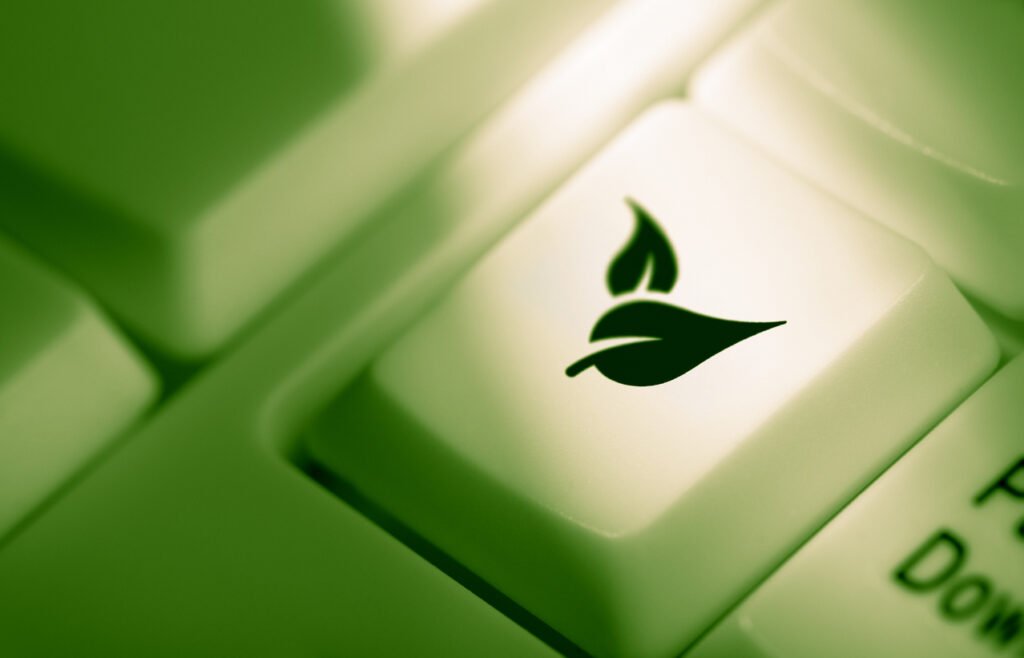 The 1st of October will be the day where one of our board says goodbye so another one can step on the stand. This year, our first GMA will take place online at 19:00. 
During this evening, the 17th board of IK will present their yearly report and be uninstalled. Then, the 18th board will be installed to present their policy plan.
All members are invited. You can hear what are the plans for this year as well as reflect upon what has been done last year. You are welcome to ask questions and give your input (even if it is by commenting on the chat, or turning on your microphone to speak!)
When? Thursday, 01/10 at 19:00
Where? In our Nestor page on a Blackboard Collaborate session. 
Studying theory about art is great, but what about some practical, hands-on experience in the art field? What about a chance to actually do, make and create art? Committee work with IK only takes a few hours a week and will tremendously help you improve your organization and teamwork skills as well as provide you with insights on the professional artistic field we probably all want to be part of after our studies.
On the following days, we will post on our social media all about each committee. You can also find information about them here on our website. The applications will be opened from 14/09 until 28/09. To inform you the best way we can, we are going to have a talk about committees where you can ask all you questions on Monday 21st at 18:00 (information about location will come on the following days).
Do you have any questions? Don't hesitate to contact Franka on [email protected]verenigingik.nl or message us on Instagram or Facebook!
As art lovers, we want to give you a taste of the art in Groningen. Our advice for this month is a tour in the galleries of the city. City Central is organizing together with Expoost a visit through the wide range of the visual art's world. You will discover more about photography, film, painting, glass art, 3D design, installations, ceramic arts and everything that is being created in the art's scenes of Groningen. The good news is that everybody is welcome to join as the tour will be completely in English! You can discover more about it here.

When? Saturday, 19/09 at 14:00
Meeting point? In front of the Politiebureau
How much? €6,20
IK social Biergarten Paradigm
"Tonight was fun, we should do this again sometime."
On Friday 11/09, IK hosted its first IK social. For this first of many, we decided to go to Biergarten Paradigm. The staff was great and made everything they could to make us feel welcome. Instead of a simple big table, they prepared a cozy corner only for us. With candles, music and drinks, our members had a first night of the year to hang out and meet each other. Of course we also had some re-encounters after this very long summer. 
Already excited for the next one? Because we at IK can't wait for it.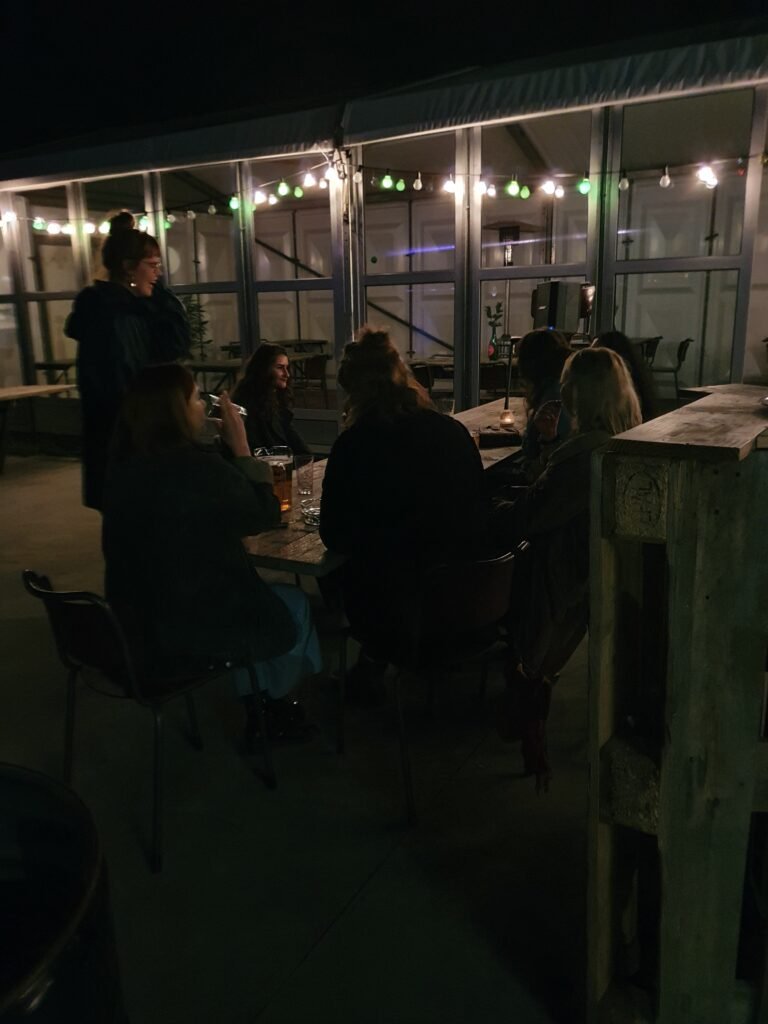 We can't gather in large groups, we can't go out and dance, we can't drink, yet we managed to plan an introduction week for our dear freshmen.
This year, they will have their introduction speech online. Another online activity will be a talk with City Central streamed on Instagram. If you also want to watch an introduction to Groningen and Dutch life, you are more then welcome to join the Instagram stream on Wednesday 2/09 at 11:30.
But an introduction week cannot just be online. That is why our freshmen will also be able to participate in a city tour, a visit to Stadsschouwburg, and a mentor lunch hosted at the University. Of course, the traditional freshmen guide will be distributed on the very first day.
Do you have anything you would like to say for our freshmen? Any word of advice? Send us a message and we will make sure to include your word in the freshmen guide.