You can now easily purchase your own IK sweaters!
To buy it, you just need to fill in the form in the end of the page. After you finish, our secretary will place an order. In a few days it will be ready for you.
If you choose to receive it at home, the secretary will ship it for you (bare in mind the shipping cost). If you choose to pick up at our office (which is just next to the Academy building), she will contact you to decide on a meeting time.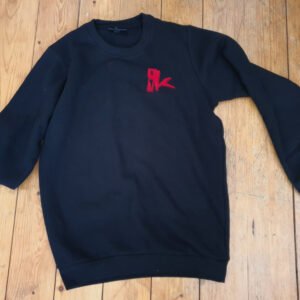 For only 25 euros, you can have your own IK sweater!
Designed by Aliya Al Uariachi