During this introduction week, IK is organizing different activities for our First years. In this page, you will be able to find information for each activity as well as the sign up forms for each. If you have any questions, feel free to contact us at [email protected]
City central talk and City tour
We all know how hard can it be to arrive in a new city, not even to mention in a new country. Gladly, IK is here for you. Tomorrow, City Central will give a talk to guide you through this new beginning. This very informative moment is going to be streamed on Instagram from 11:30 to 12:00. Everybody is welcome to join. They will do their best to cover all important aspects about living in the Netherlands. Do you have any specific question? Send us a message and we'll make sure that we get it covered. After the talk, we'll guide you through a tour in the city. Then, not only you will not get lost in the city, but you will also know all the hotspots in Groningen. Interested? You can enroll for a time slot on Nestor!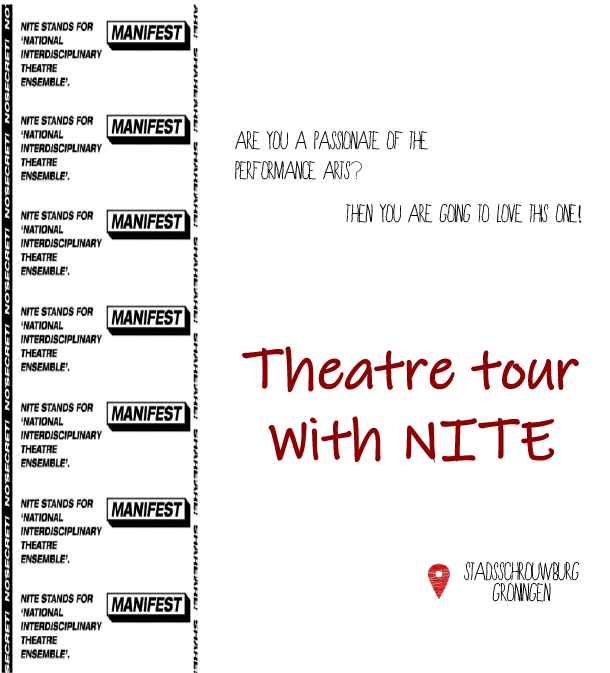 Theatre Visit
"All the world's a stage and most of us are desperately unrehearsed." – Seán O'Casey I dare to assume that we all love art. But what's your relationship with theatre? In this introduction week, you will have the opportunity to visit Stadsschrouwburg Groningen. In this tour, Jannes Heiding, the community manager at NNT, will take you to the backstage and big stage while you get to know about the theatre and their company. After that, you will get special NITE goodies to complete your visit. More information about it will come out soon.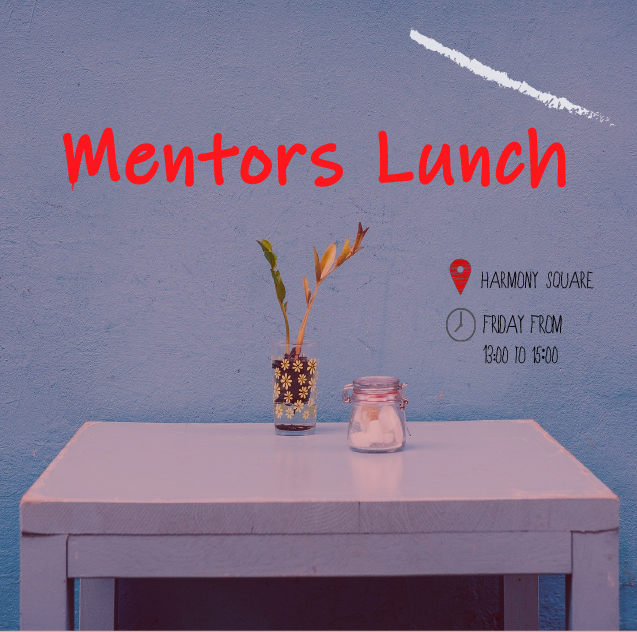 Mentors Lunch
As Friday it's time to socialize, IK is organizing a lunch with your mentors. There is no better way to bond then by sharing food. It will be hosted in Harmony Square (remember where that is?) in a tent from 13:00 to 15:00. Each of the mentors will also be there sharing IK's and ACM's deepest secrets. It's also the opportunity for you to ask any question before classes start. So, prepare your stomachs and get ready for our potluck (No sign up required, just show up there)
During this vacation, IK has carefully prepared a guide to you. In there, you will have plenty of information about the association, Groningen and ACM studies. The guide will be send to your emails, but you can also check it in here. 
One of the first things that will happen in the introduction speech is that you will be divided into mentor groups. This year there will be 9 student mentors taking care of their mentees, meaning that all first-year students will be put into small mentor groups. The mentor system is there to help you have a closer contact with an older student who is there to answer any of your questions about the course, provide you with some study tips or just give you a hand when it comes to starting your life in Groningen. This way, you will also get to meet some of your classmates faster and start the year together. 
To help us setting up the groups, please fill out this Mentor Contact Form
To participate on other activities with IK, you can become an IK member! You will have access to discounts, events and different exclusive social media. 
Are you lost with so many links combined together? Don't worry, here is a simple list for you: