Welcome to our Art Section. Here we publish various artforms and artworks from anyone who has the will to show their work to other people and therefore shares a piece of themselves with the outside world. We support ACM students, RUG students, MINERVA students, USVA participatory, and anyone else who wishes to express themselves artistically.
In the next couple of weeks (granted with the Christmas break which will also serve as a break from publishing and the ever-accumulating university work) we will publish two artworks of each artist with an accompanying text or slices of the interview until we run out of their works, cordially continuing to present the artworks from other artists (once again every art form is welcome and we would be more than glad to publish your work and hear about your thought- and work-process).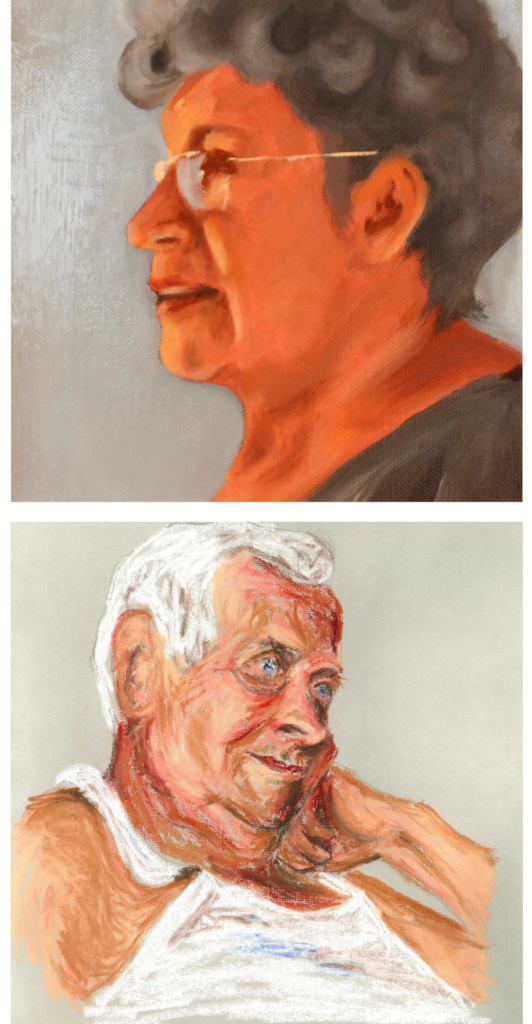 Paintings by Matteo Carazza.
Matteo Carazza is a second-year ACM student, specializing in Film and Theatre in the framework of Analysis and Criticism. An avid theatre enthusiast, old Hollywood film buff, and talented portrait painter (though he would argue against this last term) he was willing to show us his works and grant us an hour or so of his time to talk to us. His portraits are of his grandparents, his drama professor, and mature faces in general, which prompted a question: why only paint older people and how come that his most prominent influences are that of impressionist painters John Singer Sargent and Anders Zorn.
Click below to read his interview with Leda Spiranec.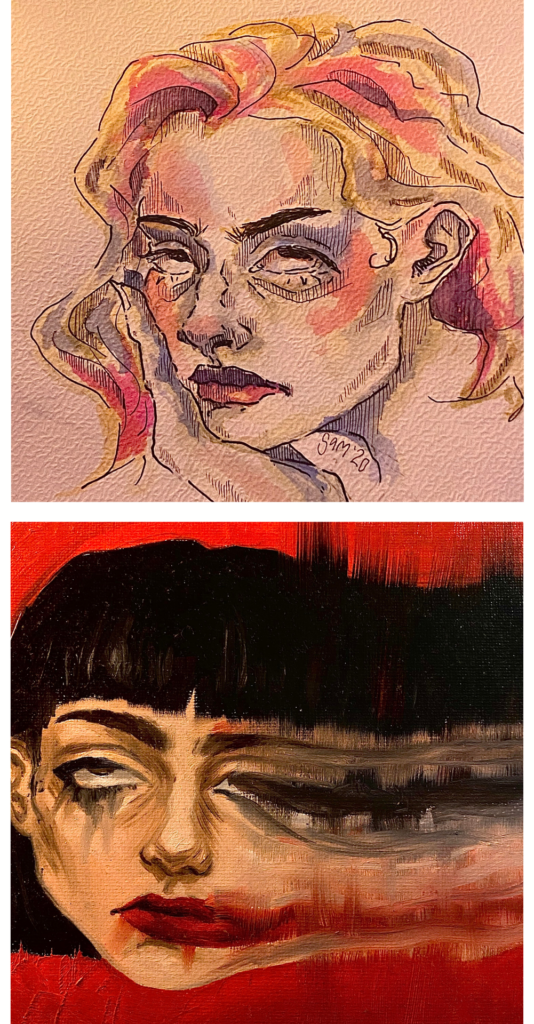 Paintings by Sam Wolters.
Hi, I'm Sam. I'm 18 years old, dutch, and as you can see, I like making art. This year I started with the study Arts, Culture and Media at RUG. I was really considering going to the art academy here in Groningen, Minerva, but I figured I could just do that after this course. I've been drawing for as long as I can remember, the walls of my childhood home have been blessed by drawings from my 3 year-old self. My family is pretty artistic, half of them went to Minerva actually, so making art runs through my veins I guess..
 I don't have a story behind any of these artworks, but as you can probably tell, I like drawing people. Especially tired people for some reason. Sometimes I use a reference photo as I did with the painting of the hands, but I mostly come up with the faces myself. I always have a hard time describing my 'style' in art because I don't like sticking to one particular thing. Sometimes the stuff I draw is more realistic, other times it isn't.                                                                                                                                        Besides drawing I like watching films, I'm actually choosing film as one of my majors next semester. So, to end, here are some movie suggestions:
– Me and Earl and the Dying Girl
– Fantastic Mr. Fox
– Intouchables
More of her work below.